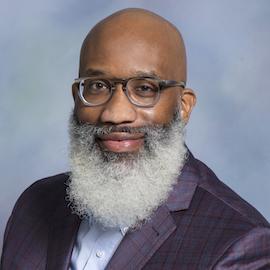 Tony N. Brown
Professor of Sociology
Director, Racism and Racial Experiences Workgroup
As a critical race theorist, I investigate how racism works, from the womb to the tomb, to disadvantage blacks and privilege whites. Mechanisms of racism include interactions across interpersonal, institutional, and cultural levels, implicating the mundane and extraordinary in the maintenance of white supremacy. In my quantitative research, I avoid attempting to explain away the race coefficient, instead highlighting heterogeneity within black populations thereby demonstrating that race is socially constructed and represents shared experiences, attitudes, and beliefs. Using survey data from community-based samples, I am currently examining the mental health significance of racial discrimination, the social construction of race in Brazil, race socialization during childhood, the epidemiology of racial trauma, the psychological wages of whiteness, and culturally-specific conceptualizations of mental health. I have secured funding from various federal agencies to support my program for research.
I earned my Ph.D. from the University of Michigan and completed postdoctoral training at Michigan's Institute for Social Research. Before joining Rice University in 2016, I was tenured in the sociology department at Vanderbilt University. While there, I co-edited the American Sociological Review, served as the inaugural Faculty Head of Hank Ingram House in the Martha Rivers Ingram Commons, and held appointments in numerous departments and programs across the main and medical campuses.
---
Matthew Hayes
Assistant Professor of Political Science
Professor Hayes's research lies at the intersection between race and political representation. His current research investigates how citizens evaluate the importance of descriptive, symbolic, and substantive representation. Professor Hayes has also published on redistricting and legislative responsiveness, the role of ethnic identity and skin tone in determining perceptions of ethnic discrimination in Latin America, and how personality shapes political trust. Recent work has appeared in The American Political Science Review, The Journal of Politics, Journal of Research in Personality, and Political Behavior.
Professor Hayes earned his Ph.D. from the University of Illinois ('13) and A.B. from the University of Chicago ('06). Before joining the faculty at Rice University, he served as an Assistant Professor of Political Science at Indiana University.